Dumpster rentals became very popular lately, especially for anyone who is doing construction or remodeling work on their property. If you plan to rent a dumpster, here are a few things that you should know.
How Do Dumpster Rentals Work?
If you have a lot of debris to throw away or you're currently renovating your house, you need a dumpster rental to help you dispose of all the waste materials in your property. The first thing that you need to do is to determine the size of the dumpster that you're going to rent. Choosing the size will depend on the amount of debris that you need to throw away.
The next step is to get a quote. Although you already have a size in mind, only a dumpster rental company can easily check the exact size that you need. They will look at the amount of debris that you need to dispose of and give you a quotation.
Once you've gotten the details that you need, the final step is to rent the dumpster.
Why Would I Need A Dumpster Rental?
Dumpster rentals are very useful when you are doing some cleaning tasks in your house. If you are planning to dispose of items in your attic, garage or basement, you might need a dumpster to throw them away. It's hard to leave these items lying around in your property, especially if your yard is not too big.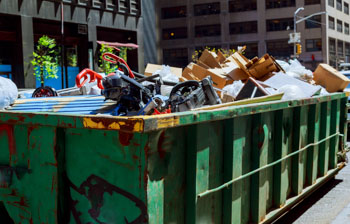 Construction sites would regularly need a dumpster to remove debris. Dumpsters are big enough to fit large rocks and other debris from the construction site. The best thing about dumpster rental is that the company will handle the disposal of the debris. All you need to do is to get a dumpster, fill it up with debris, and schedule a pickup for disposal. You just need to pick the right size and you're good to go.
How Much To Charge For Dumpster Rental?
As of today, the average cost for a dumpster rental is $469 and the prices range from $224 to $853. But, these prices are just the average price. It would be different depending on the location, the size of the dumpster, and the debris that you're going to dispose of.
A 10-yard dumpster usually costs around $224 to $524. A 20-yard dumpster costs around $248 to $632, while a 40-yard dumpster is $379 to $853. If you want to know the exact pricing, you need to search for a dumpster rental company and ask them about this directly. They will give you a quote depending on your specific needs.
To find a 5-star dumpster rental company just search for "dumpster rental near me" here on NearMe.Vip.
You just need to call the dumpster rental company and they will tell you what type of dumpster you're going to need based on your specific requirements.
How How Much To Charge For Dumpster Rental?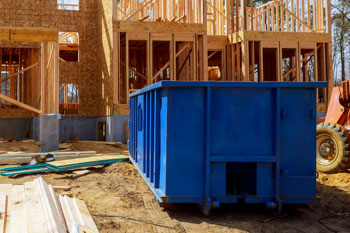 When you're looking for a dumpster rental, you need to understand that the bigger the dumpster, the higher the rental fee would be. The smallest dumpster is around 10 yards, while the biggest one can reach up to 40 yards or more. The cost of the rental would be based on the size that you need for your tasks.
Dumpster costs can also be affected by the type of debris that you're going to dispose of. Remember that the debris will be taken care of by the dumpster rental company so the cost will also depend on what you're going to put inside it.
You need to think about the disposal cost since you don't have the means to throw the debris away. It would be a part of the dumpster rental cost.
Do I Need A Permit For Dumpster?
In general, you won't need a permit for using a dumpster, unless the dumpster or a part of it will be placed on the street, sidewalk, or any area owned by the government. In short, as long as the dumpster is in your private property, you won't have to secure any permits.
Getting a permit would depend on the city where you are currently residing. There are cases where the permit becomes the responsibility of the company providing the dumpster, which means that you won't have to do anything. If you have a homeowners association, you will need to get a permit from them as well if you're going to place the dumpster on the street.
Take the time to research the rules and regulations in your area before renting a dumpster.
How Long Can You Rent A Dumpster For?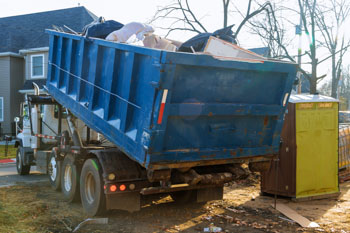 The amount of time a rented dumpster can stay with you would depend on the contract that you've signed with them. You can opt for a three-day rental up to a 30-day rental if you have a big project. You have to remember that the dumpster rental company will also handle the disposal of the debris so you need to ask them about this as well.
Before you decide on the length of time the dumpster will stay within your premises, you need to check the project being done in your area. It's not too hard to estimate the time it would take for the project to be completed. From this, you can already decide on how long you are going to rent a dumpster.
What Size Dumpster Do I Need?
Before you pick a dumpster, you should first understand the capacity of a specific dumpster. A 10-yard dumpster can hold around 4000 to 6000 pounds of debris or 3 pickup truck loads while a 15-yard dumpster can hold up to 5 pickup truck loads. A 20-yard dumpster can hold 6 pickup truck loads of debris and a 40-yard can hold up to 12 pickup truck loads.
If you're cleaning out your garage or you are throwing junk from your attic or basement, a 10-yard dumpster would do the trick. You might need a 15-yard dumpster if there are a lot of large items that you need to dispose of. If you're going to remodel a part of your house, the best option would be a 20-yard dumpster.
What Can You Put In A Dumpster Rental?
Just like the normal rules when throwing trash on a trashcan, you should also be aware that you cannot put everything inside a dumpster. Since you are only renting it, there are specific rules on what you can and can't throw inside it. This involves some regulations on waste disposal and preventing the dumpster from being damaged.
General trash can go inside the dumpster. If you have old furniture or broken appliances, you can place them inside the dumpster as well. if you're doing some remodeling or construction work in your house, you can put all of the debris inside like drywall, wood, siding, bricks, cement, stone, concrete, asphalt, dirt, and more.
You can also put old toys, clothes, and other things in your house that you don't need anymore.
Conclusion
Dumpster rental can make your job easier and simpler. You won't have to worry about the disposal of debris in your house. Just put everything inside and the dumpster rental company will handle everything for you.
To find a 5-star dumpster rental company that will look after you just search for one here on NearMe.Vip.