Cleaning your car is one of the maintenance tasks that you need to do to make sure that it would always stay in good shape. It is not only about cleaning the outside, but also the inside of your car. You need to learn how to wash your car properly and there are two ways to do it: at home and at an auto car wash.

You have to remember that it would take time to clean your car at home. You can bring it to a car cleaning service near you if you want a faster clean.
We listed down a few simple tips and tricks about cleaning your car.

How Do You Wash Your Car At Home?
Cleaning your car at home is very simple. It may take some time, but you can guarantee that your car will be properly cleaned. Here are a few simple steps on how to wash your car at home:
Prepare all of the things that you need for cleaning your car. If you want to know how to wash your car properly, you need a soap that is made specifically for cars, a microfiber cloth, a few soft sponges, and water.
Start by using water to soften the dirt and dust from the surface of the car. You just need to make sure that you make the surface wet.
Once you're done, apply the soap to the surface of the car and use a soft sponge to thoroughly clean the surface. Remember not to use anything that can scratch the paint.
After that, rinse the soap and use the microfiber cloth to dry the surface.
Apply wax on the surface to keep the paint shiny.
How Do You Wash Your Car at the Car Wash?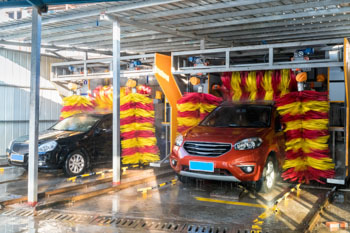 Most car wash centers have the same process when washing your car. You can either opt for an automatic laser wash or a manual high-pressure hose system. It is not really required to know how to wash your car in a car wash because there are staff that will do that for you.
You just have to know that these car wash services are very thorough when it comes to cleaning. They will make sure that every nook and cranny of your car will be cleaned properly.
Are there 24 hour car wash services? Yes there are.
You can find one in most areas, and are a great idea if you are a shift worker or need your car clean for an early start.
Using a car wash service is a great idea, especially if the dirt and dust on your car is hard to remove. If you've been to a place with a lot of mud or it is raining really hard, it is advisable to bring your car to a car wash center as they can completely clean it.
How Often Do You Need to Wash your Car?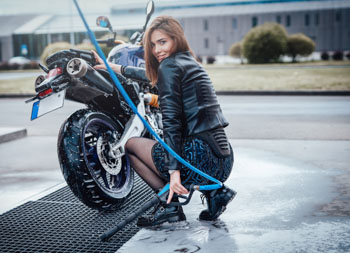 A lot of new car owners are asking how often do you wash your car? Washing your car would depend on the situation. However, as a general rule of thumb, you should clean your car at least once every two weeks. Most people would do it every week, especially if their car is still new.
Is it bad to wash your car every day? Some people might even ask this because most of them are probably thinking of cleaning their car on a regular basis. It's not a bad thing, but it could take too much of your time. If you have a lot of time in your hands, then wash away.
There are also a few reasons why you need to clean your car regularly:
Animal droppings might force you to wash your car as they usually dry out when left unclean.
You can also clean your car to remove the bugs and insects inside.
Dirt and mud will usually be the main reasons why you wash your car.
If you drive your car in the rain, you need to clean it as soon as possible because the raindrops will turn into a stain.
Brake dust from your wheels can stain paintwork.
Pollen that falls on your car will also stain over time.
Tree sap likewise, is known to stain paint.
Road salt often used in winter to keep the road from freezing will corrode the car body if left.
If you experienced any of the following, it is better to wash your car as soon as possible. This is to prevent stains from forming.
How Do You Wash Your Car In the Winter?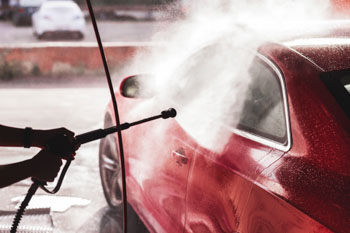 Learning how to wash your car in the winter is a must, especially if you live in cold countries. Although your car is not technically dirty when it is only left outside, it is still important to remove the ice and snow from the surface as it can scratch or damage your car.
Here is a short step-by-step guide on how to clean your car during the winter season:
Dress in multiple layers when cleaning the car outside. It is very important that your body is properly heated because you will spend a lot of time outside while cleaning the car.
You should always use warm water when cleaning your car. Hot water is not a good idea as it can damage the glass of your car. If you don't want your windshield to crack, then you should only use warm water.
If you have a garage or a wash bay, it is better to bring your car there. It would be warmer to clean the car in your garage and you can prevent snow from building up from the surface while cleaning it.
Use a handheld spray to apply soap to your car. This is the easiest way to prevent the soap from freezing.
Rinse the outer part of your car thoroughly and make sure that you completely remove the snow from the surface.
Apply thick wax or sealant to your car as it provides additional protection.
Conclusion
Washing your car is only one of the different maintenance tasks that you need to perform to make sure that it always functioning properly. Although you are only cleaning the surface, it will guarantee that your car will look good and brand new when you drive it around.
Using a car wash with free vacuum will also mean that you can keep the interior of your car nice and clean too.