There are many tools available in the SEO world to help you raise your game. Even if you are familiar with the major names in SEO software tools, there are a few hidden nuggets that are also worth considering. It is not always enough to have one platform. You should use both well-known and lesser-known tools when building your stack.
This article will highlight some of the tools our SEO professionals use daily to accomplish a range of tasks and hopefully save you some time in finding what works and what doesn't.
Use Data From SEO Software Wisely
Warning: There's a big difference between DATA AND WISDOM. If you don't have the knowledge and skills to interpret it and take appropriate actions, data won't help. This is wisdom. Wisdom is much more useful when coupled with good data.
Why Use Multiple SEO Software Tools
Why have multiple tools? If you have a hammer as your only tool, then every problem needs to be a nail.
So why not own every tool? You don't need to and you would also be paying too much for data. So many tools duplicate that you would almost guarantee that you will have conflicting information. You may find that different tools report different numbers when you use them to search for the exact same data.
Why not choose one SEO tool and stick with it? Well, the more popular tools give the same wimpy, middle-of-the-road, staying-out-of-trouble recommendations to a million users. You need to use a few specialist tools to dig deeper and find the solutions and issues.
SEO Software Categories
To help you understand the various types of data required for search engine optimization, I will group the tools into different categories. You can jump to the SEO software that interests you or you can work your way through the whole list to make sure that you don't miss anything.
Crawling software
Software for data aggregation
Competitive research software
Compliance with the ADA
GDPR compliance
Google algorithm effects
Tools for content optimization
SEO browser extensions and tools (Our favorites!)
Features and pricing can vary. Higher-level versions may be available for larger sites, which often include more features. This summary is intended to help you find the right option for your situation.
Crawling Software
DeepCrawl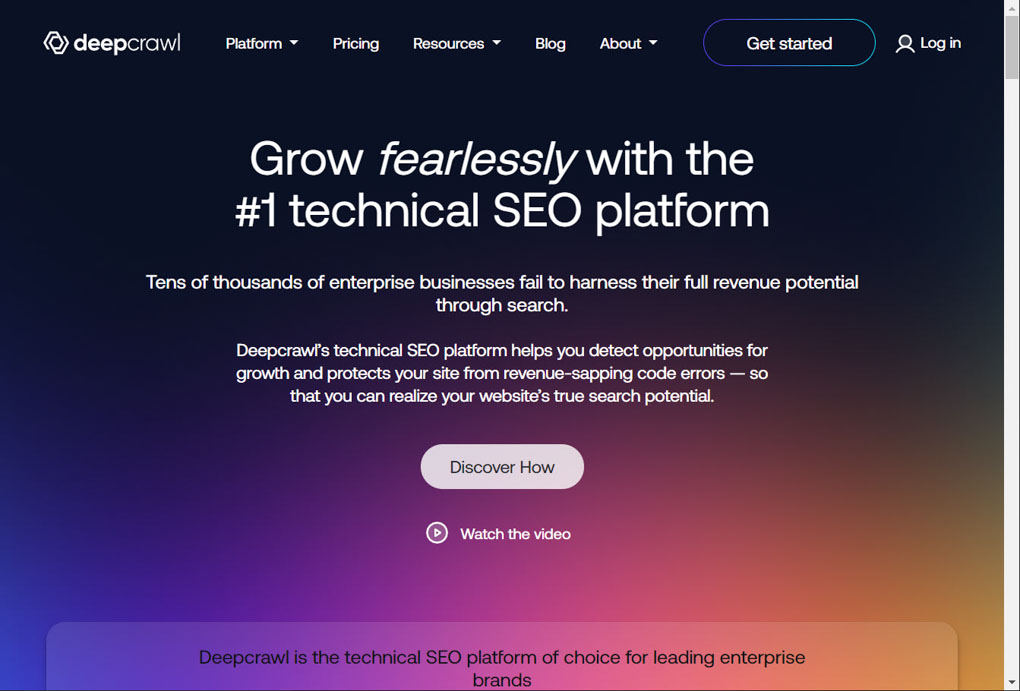 This SEO software can crawl millions upon millions of URLs, and billions upon billions of links. DeepCrawl analyzes hundreds of metrics that can be used to assist SEOs in identifying and managing technical SEO issues and ensuring pages are crawled by search engines. This tool is the best crawling software in our opinion.
Prices start at $89/month. You can get a free trial.
Screaming Frog SEO Spider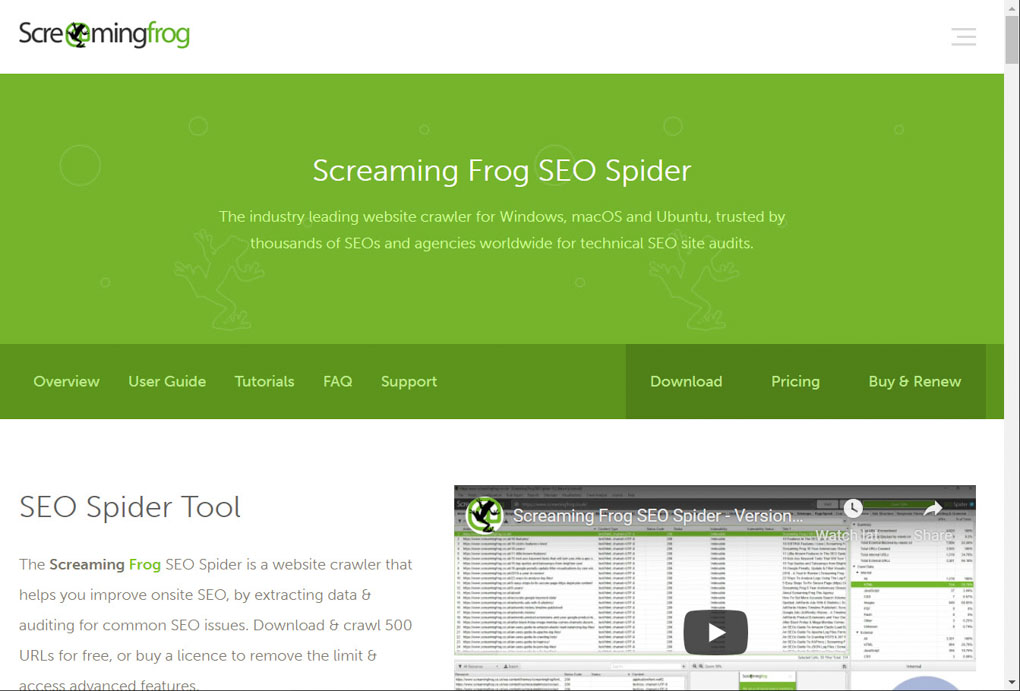 Another tried-and-trusted web crawler, Screaming Frog, offers many features to analyze a website. You can find broken links, analyze meta data and find duplicate content.
Price: $149/year. You can also crawl 500 URLs free of charge.
SEOToolSet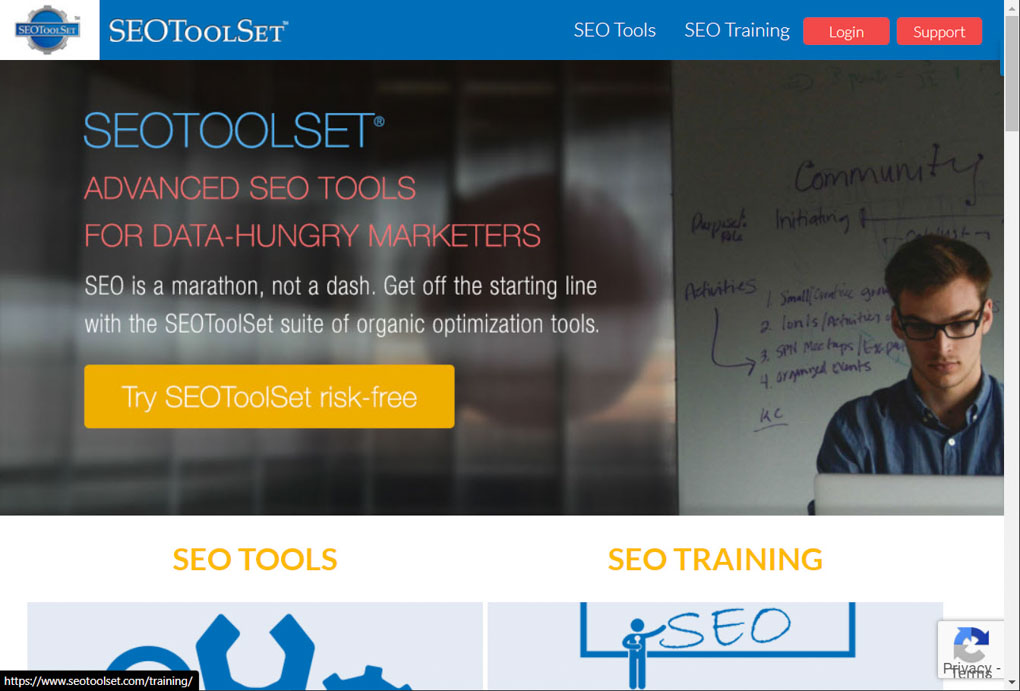 The site spider of this SEO software crawls websites down to five clicks deep. It identifies issues that could impact your site's indexability, amongst other things. SEOToolSet offers page analysis tools, ranking monitors, and many other features that can be used to perform expert SEO analysis. Side note: Learn more about SEO tools at SEOToolSet.com.
Prices start at $24.95 per month
Data Aggregation Software
URLProfiler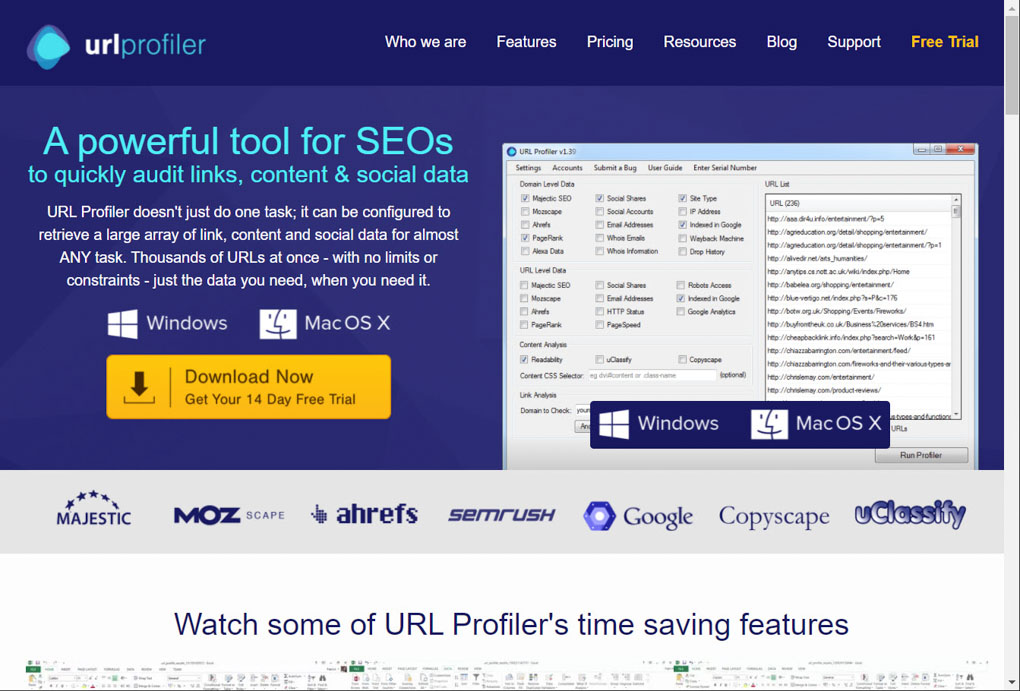 This powerful SEO software will help you complete a range of SEO tasks, including content audits, penalty audits and domain research. URLProfiler can be configured to meet your specific needs depending on the type of data required to complete the task. The data aggregation and API integration are some of the most useful features.
Prices start at $19.95 per month. You can get a free trial.
Competitive Research Software
Ahrefs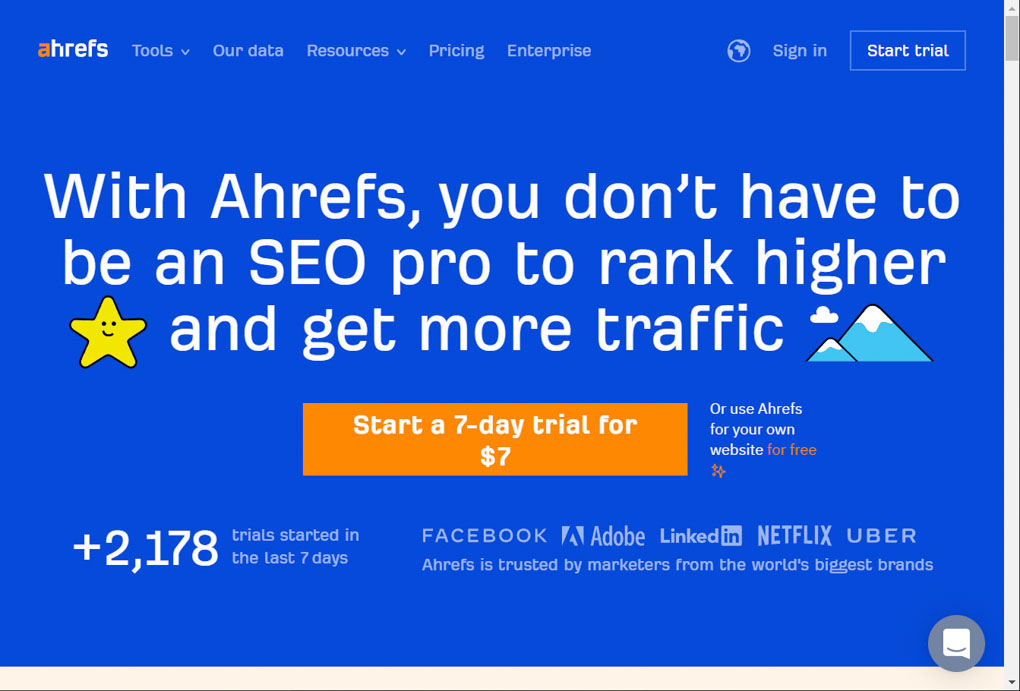 Ahrefs can help you do competitive research. Site Explorer allows you to see the keywords that competitors rank for, as well as the traffic to pages. You can also see the links of competitors and whether they do paid search. If you can verify that the domain is yours, they offer a free Webmaster Tools Account. Although data is limited, it's very useful and can be used as a tool for free.
Prices start at $99/month. Try it for free!
Semrush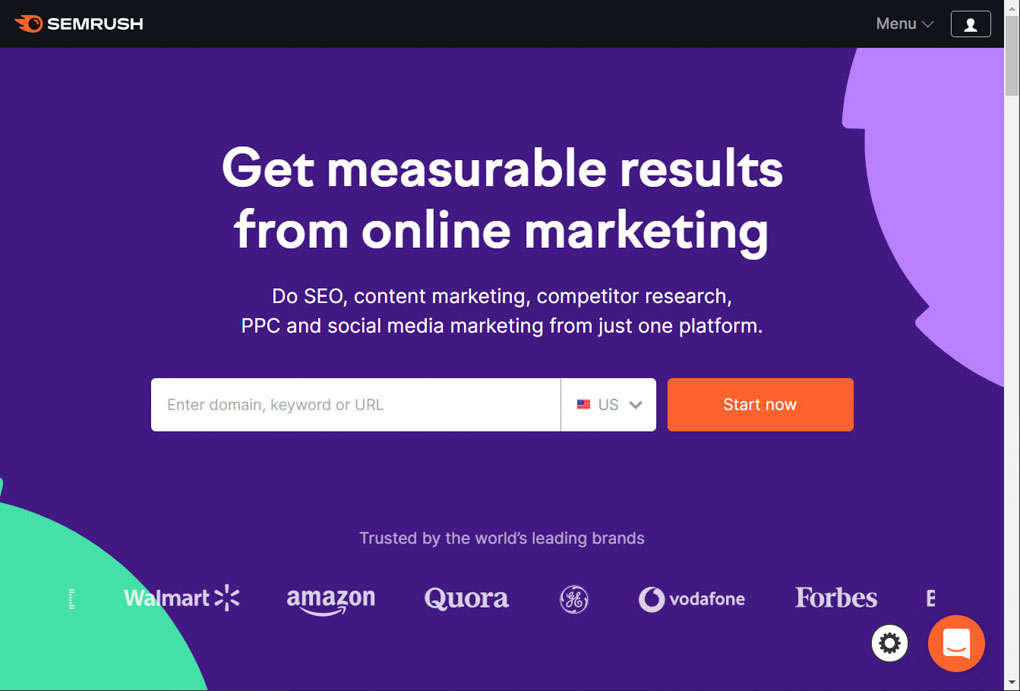 It is Sem, not S.E.M. Semrush is another good tool for competitive analysis. It also has many features that can be used to help with SEO work such as keyword research. Semrush allows you to easily identify your competitors in search results. You can also benchmark your traffic against them, track mentions of rivals, and analyze competitor's social media.
Prices start at $99.95 per month (billed annually). Trial available for free.
Majestic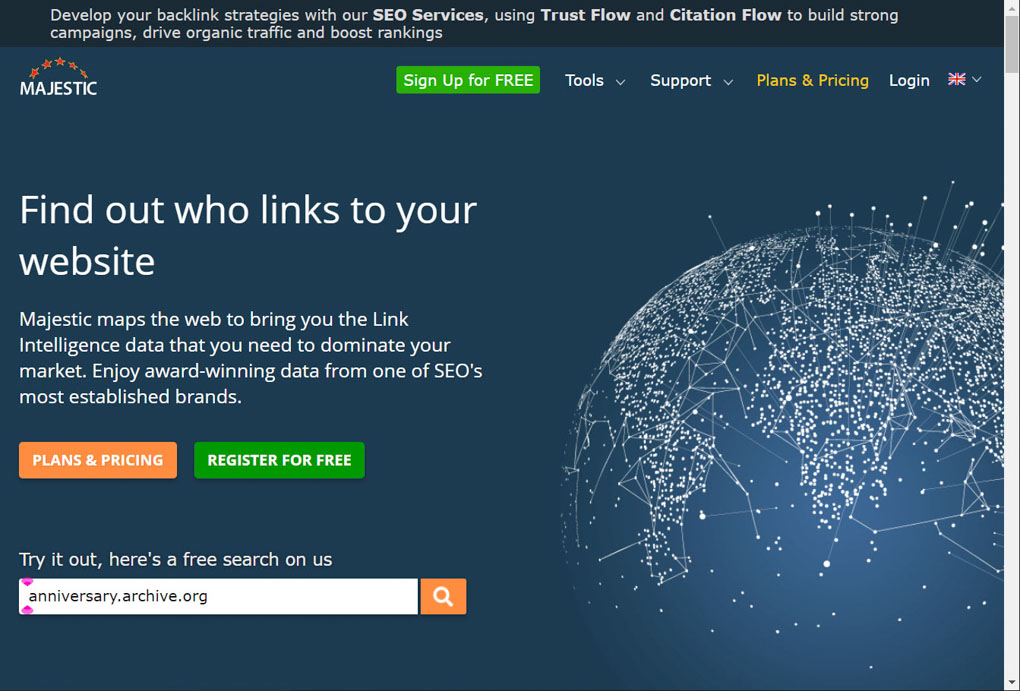 Majestic, a powerful link intelligence tool, is especially useful for competitive analysis. Access backlink information for multiple competitors to compare performance. Majestic can also be used for backlink analysis.
Prices start at $49.99/month. Sign up for Demo Majestic to get access to the reports.
ADA Compliance
PowerMapper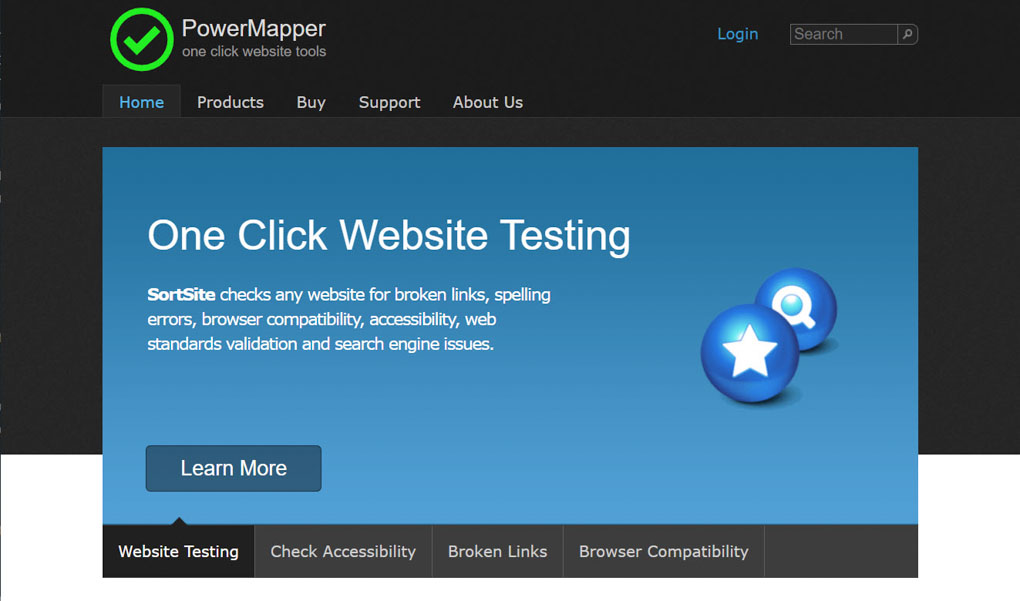 PowerMapper's SortSite tool can be used to verify that a website conforms with the American with Disabilities Act of 1990. It compares entire websites to W3 WCAG 2.0, WCAG 2.1, and US Section 508 accessibility standards.
Prices vary depending on the tools. Accessibility checks are free.
GDPR Compliance
The GDPR Website Compliance Test scans a website in order to determine if cookies have been set and what data is being collected. This will help you to ensure that your website conforms to the EU's General Data Protection Regulation.
Free Access
Piwik Pro Cookie Scanner
The Cookie Scanner provides a comprehensive cookie scan that identifies first- and second-party cookies on websites, as well as the cookie providers and GDPR cookie requirements.
Free Access
Google Algorithm Effects
Panguin Tool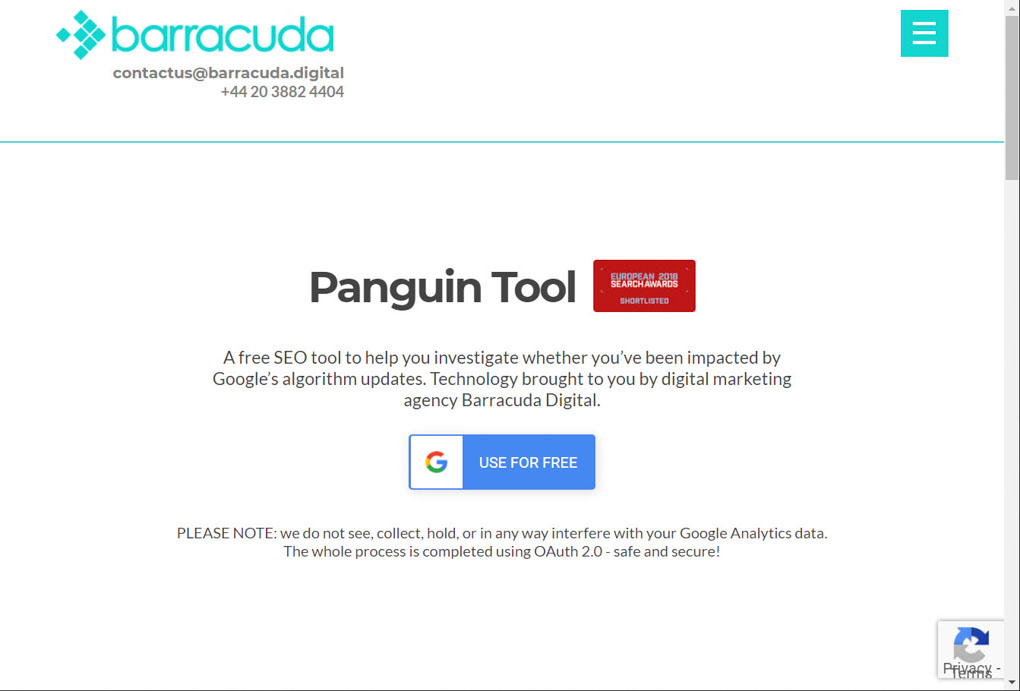 This tool will help you determine if your website has been affected by a Google algorithmic penalty. Panguin Tool allows you to determine when traffic shifts up or down are associated with Google algorithm updates, so you can investigate any potential issues.
Free Access
Content Optimization Tools
InLinks
InLinks offers detailed information about how to optimize your content for specific topics. It can be used to identify content marketing trends, as well as for discovery, idea creation, and improved rankings (such featured snippets and how-tos, FAQs, etc.). This SEO software creates a content brief that you can publish on the topic of your choice. It also provides access to related topics as well as a list of related questions.
Monthly price: $39.99 Free plan available.
Featured Snippets+ tool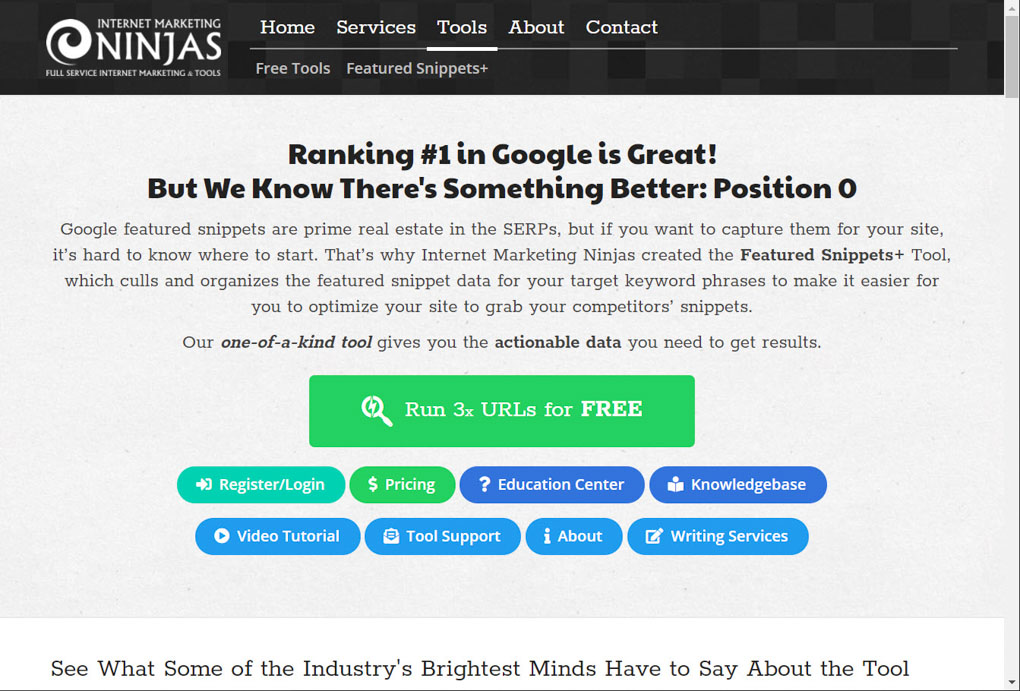 This tool allows you to optimize your content for featured snippet optimization. It analyzes the top questions being asked by people and determines who has the best snippet.
Prices start at $49.99 (one time fee). Free demo of the product with restricted number of URLs.
SEO Browser Extensions & Tools
Heading Tag Markup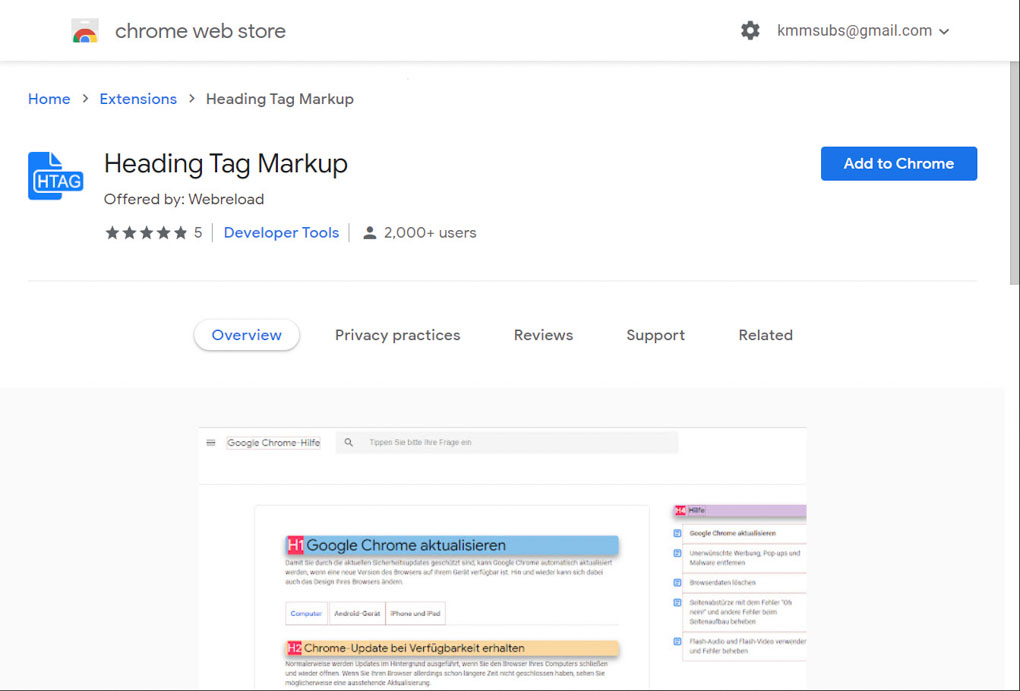 This extension highlights and notes all heading tags found on a page. It is helpful to see if heading tags were properly formatted.
Free
Highlight This
This extension allows the creation of a keyword-list that the tool then uses visually to highlight words while you browse a website. You can create multiple lists, and assign colors to each one.
Free
Word Counter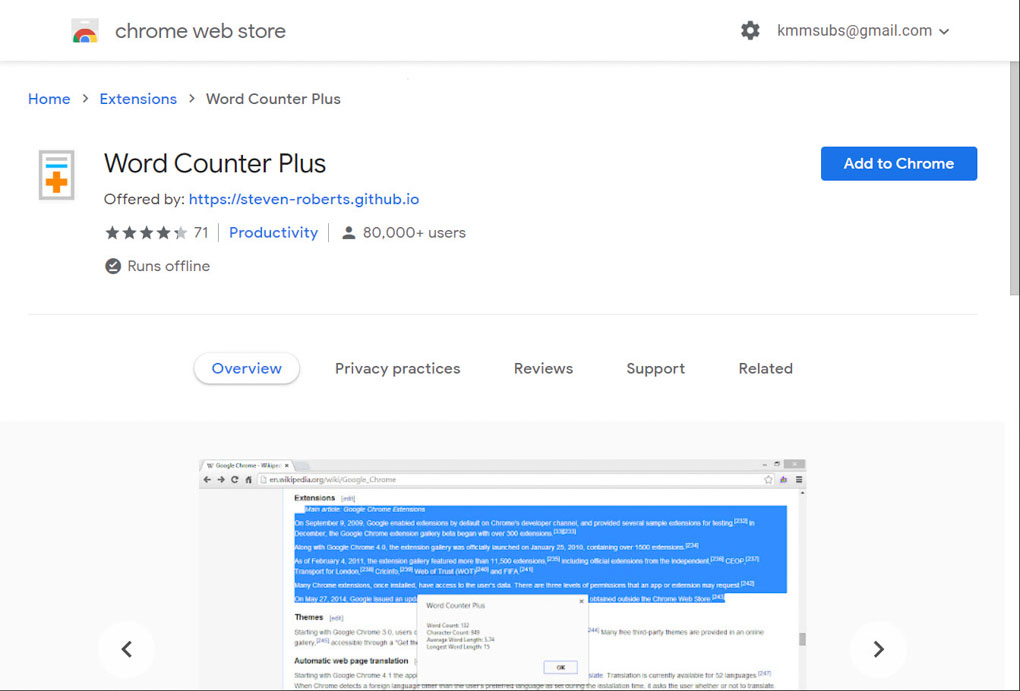 You can select any text online with this extension and quickly get a word or character count.
Free
Text Analyzer
Text Analyzer provides quick access to information such as page count, word count and the words most frequently used. If you need to quickly see these metrics, this is a very basic tool but it's extremely useful.
Free
Schema Markup Generator JSON – LD
Schema Markup Generator JSON LD generates JSON LD markups. Select the schema.org type that you want, then input the information.
Free
WordPress Security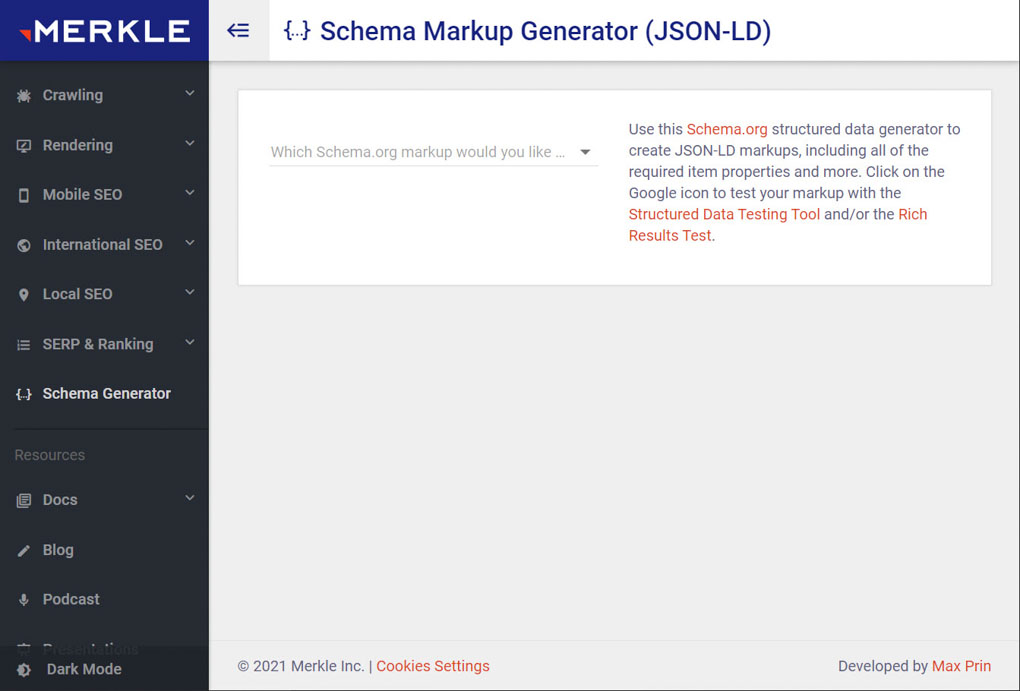 Hacker Target's WordPress Safety Scan detects vulnerabilities in WordPress plugins and application security.
Free
How to Pick the Best SEO Tools
SEO is only as good and reliable as the data you base your decisions and strategies upon. SEO software used to analyze a website, will produce that data. While this article outlines some of our current tools, the list is constantly changing. You can give tools a go, but you should choose wisely before building a tool collection that will make it easy for you to succeed.
Remember that once you have the data you still need to know how to interpret it. If you would like some help with this you can contact LinkDaddy®. To find out more about the free trial just click here.