Did you know that you can increase your Google rank by using specific writing techniques?
Blog Writing To Get Attention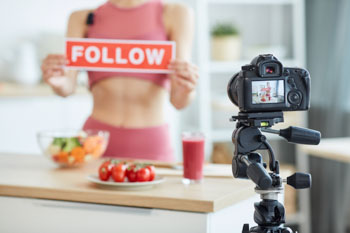 A Microsoft Corp study reported the average person's attention span is eight seconds. That's less than a goldfish's at nine seconds. They also asked 18 to 24-year-olds to describe the first thing they do when not engaged in an activity. "Pick up my cell phone" ranked first with 77% of positive responses.
This highlights an important aspect of writing blog posts, whether on social media or on websites. They must be interesting, well-written, and relevant to the audience that you want to attract. Content writing for SEO is a key marketing strategy for products, services, and ideas, but it must be done right.
What Does SEO Mean?
The term Search Engine Optimization (SEO) is all about how to provide ways to boost your site's rank. The goal is to increase the number of visitors to draw more attention. The idea is that the greater the number of pages you rank, and the higher your rank in search results, the greater number of visitors you'll get to your site.
Effective SEO content is written using specific words or phrases. They are also known as keywords or keyword phrases. If users are in need of information they visit an internet search engine such as Google or Bing and type in keywords or phrases. The search engine searches websites for the terms or phrases and then lists the results. If your website is listed at the top of search results, it's a very good chance that the user will go to your website.
Therefore, the keywords you use within your content play a crucial role in improving your SEO rankings. When you have visitors to your website it is important to get visitors to discover more about your services, ideas, or products. However, you should think about who the ideal visitor is for your site. It is then important to ensure that you are making use of keywords and key phrases that your ideal users will likely be using.
Ways To Increase Your Search Engine Ranking
The first concern is "How do I increase my search engine ranking?" There are many ways to assist you in conveying the intended message to people who are reading your content. Your content should contain fresh relevant, informative, and reliable information. There is no substitute for engaging, high-quality content so you better either find a good content provider or get good at it yourself.
Incorporating quotes by experts may well lead the expert to share the article. This can help expand the reach of your content. In the current world filled with "fake news", linking to trusted websites also improves the confidence of the readers as well as being looked upon favorably by Google.
Content Writing For SEO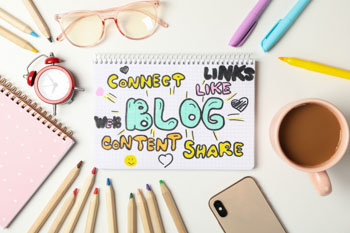 Let's now get to the nuts and bolts of good content writing. Here are some suggestions to write search engine optimized and relevant copy.
Effective KeywordsIt all starts with good keyword research. The phrases or keywords must be a representation of common searches made by your target audience. It is important to select keywords that have a large volume of searches but with low competition, whenever possible.If there's lots of competing websites for the same phrase your chance of getting selected are reduced. Therefore, the most effective keywords are ones that many users type into the search bar but that fewer websites are currently ranking for. This increases the likelihood that a user will arrive at your website.
Keywords Must Be Used Naturally To Engage ReadersKeywords should be placed in a manner that doesn't disrupt any flow in the text. The days of keyword stuffing are thankfully long past. It's crucial for the word to stay in the reader's memory. The title of the article and SEO description must contain the keywords. The keyword should be included within the first 100 words in the text. This indicates to readers that the article will be addressing the subject they're searching for.The keyword must also be included in an H1 header or H2 header as well as at the end of the article. The inclusion of keywords throughout the article inform both the reader and Google that they have chosen the correct article.
Choose A Topic Of Interest To The ReaderBe aware of the audience you are targeting. Find content that is directly relevant to the products, services or concepts for the consumer. Our time is precious and nobody wants to spend time on anything they don't consider valuable.Relevant examples and anecdotes help keep readers interested. Your content should be written according to your reader's reading level. Tools like Hemmingway Editor can help you determine the reader's level for your content. The reader is more comfortable when the writer employs active voice instead of passive. Your text will have more authority.
Make Sure Your Article Is Long Enough To "Count"Since people have limited attention spans, it would be fair to assume that short content is better. It is possible to write as little as 100 lines on Twitter. It's not a long read but how much useful information do they gain?It might be surprising to know that search engines typically offer higher rankings to articles that are longer. The ideal length is at minimum 500 words, however 1000 or more words is more effective.Research conducted by search engines shows that "in-depth" content containing 2,000 words or more is typically the best. Visitors are less likely to bounce off a search engine result page due to the fact that they provide great quality for the user. So don't be scared to write or purchase longer-length articles.
The Content Must Grab The Audience In The First ParagraphDid you feel surprised or surprised to discover that our attention span for humans is lower than that of a goldfish? If yes, then mission accomplished. The best content grabs readers' interest by attracting their attention with shock and awe and keep them interested.When the first time this data was announced, it made headlines around the world. It's an impressive image and the initial part of the information comes from a reliable source. It's not a good idea to condone lying about data. The readers deserve and want the truth. It is important to provide content that contains reliable evidence or examples that readers can connect to while grabbing and holding their attention.
Content Must Be Visually Easy-to-ReadMany people do not like lengthy sentences that contain too many words and paragraphs. A lot of people prefer to skim through the text and take in the information they are interested in.The majority of SEO professionals compose short actively voiced sentences. The length of paragraphs should be no more than three sentences. Based on the reader you are writing for, make use of contractions as well as second-person to make the reader more interested.Good content is split into headers with numbered sections and/or bullet points. This avoids overwhelming readers with a massive paragraph of content and helps anyone skimming get the relevant information.
How Does A Blog Help Your Search Engine Ranking?
If you're wondering how having a blog can improve your ranking, you're not alone. Having a blog is one of the best ways to increase traffic to your site. In fact, it can significantly boost your organic traffic, especially if you regularly post new content. If you're unsure how to optimize your blog, here are some of the most effective strategies.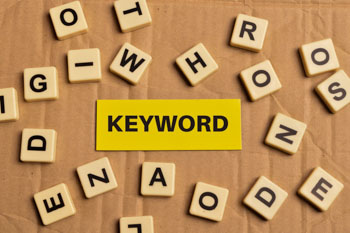 You should always use search engine optimization (SEO) techniques to make it more visible to Google's spiders. A blog can help your website rank higher in search engines and Google is one of the most popular search engines on the internet. Many people use Google as their first stop when they need to find information online. By starting a blog, you can increase the likelihood that your website will show up on searches. Here are some of the best tips to start a blog:
Include links to your main website in your articles. Using keywords in your blog content will boost your page's ranking.
Make Your Blog More Relevant to Your Business. Having a blog that is relevant to your business's product or service is an excellent way to improve your visibility in Google. People often use Google to find information, and if your website isn't showing up, they will most likely never find it. Having a blog that is related to your business will help you appear at the top of search results, as will the posts that contain links to your site.
Publish Your Blog in the Right Places. Blogging helps your business's ranking in Google. The more relevant your content is to your business, the more likely it is to be featured in the search results. Having a blog in your business's niche is important for attracting more traffic and ensuring a good search engine ranking. When people search for information on the web, they tend to use Google as their first port of call. Having a blog is a great way to expand your business's reach and increase your exposure.
Conclusion
A blog provides a number of benefits to your business. A blog provides valuable content for your readers, so it can help boost your website's authority. A blog also helps your website get backlinks from other websites. Besides promoting your products, a blog can improve your rankings by improving the user experience. This is because Google ranks pages based on their content. By creating a blog, you can provide unique and useful information to your target audience.
A blog allows you to capture the attention of a variety of targeted audiences. By offering valuable information, you can increase the website's domain authority. Similarly, a blog can increase your visibility in search results. In addition to providing value for your readers, a blog can help you gain organic traffic. Having a blog for your business will boost your search engine rankings. By writing and publishing content in your domain name, your blog is a valuable resource for potential customers.