Improving your reputation takes a lot of time and effort. Some people do it by themselves while some hire professionals to handle the task.
Using review videos can be a good way to improve your reputation online and provide a more in-depth explanation about how your business works. Here are a few important things to know if you plan to improve your reputation.
What Are Review Videos?

Review videos are made to help you understand all of the ins and outs of a certain product or service. These videos will showcase all of the benefits and disadvantages of using a product or service to help you decide.
These videos can also be used to improve the reputation of your company or brand. By creating videos to review your products, services, or the brand itself, you can tell the potential customers that your brand is the real deal.
Although customer reviews are still the best, having review videos on the Internet will help improve your reputation online. If you've read a few product reviews on the Internet, the same principle is used for the videos. More people are watching videos right now so this is the best way to do this.
Why Do You Need Review Videos?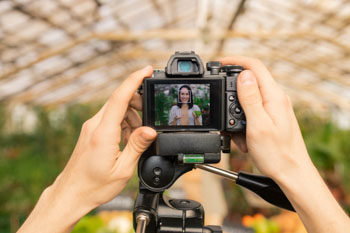 Pictures can be very convincing for potential customers, but videos will definitely encourage them to buy. It's not always easy to visualize something when you see the picture, but the consumers can tell exactly what they are looking at when they watch a review video.
People are scared to buy online because they are not sure if what they are imagining is the same as the one that they would receive. With review videos, you won't have to imagine because you can see the product being reviewed through the video. You can see its appearance and size based on how the video was created.
If you want to build your reputation or you want to erase some of the bad reviews about your company, review videos would be a good choice.
How To Make A Good Review Video?
The most important thing when making a good review video is to be clear about the advantages offered by a product or service. Consumers are checking review videos because they want to more about the product being offered. You need to clearly define the benefits that they will get from the product to encourage them to buy.
When making a review video, it should always have the best video quality. You need to invest in a good camera that will allow you to record 1080p videos and above.
If you're going to talk about a brand or company in general, start by telling them what the company is about and the products and services that it is offering. You will have to be balanced with the review because people will react better to being shown some points that could be improved upon rather than everything being fantastic, unless of course it is! You are trying to improve the reputation of the business but potentials buyers will need to trust your opinion.
Review Videos As A Service: Is It Effective?
If you're thinking of review videos as a service, you should first understand your target market. Your main goal would be companies that are offering products and services online. It is better to have a target niche as you can build your reputation from there.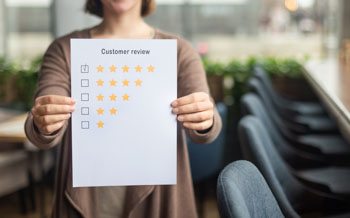 You need to do significant research about the company you're going to review. Start by asking them about their business, what they are offering, a few reviews from their customers, and other basic information about the company. This would be the framework of the review video that you're going to create.
Review videos are extremely effective in boosting the reputation of a company. If there are malicious comments or reviews about the company, creating review videos can clear up misunderstandings and push the bad reviews down.
If you would like to find out how we can help you with your Client Review strategy, then just contact LinkDaddy® here: Professional Reputation Management.
What Is Reputation Management?
Reputation management is the process of influencing what and how people think about a certain brand or person. Yes, this type of service is not only focused on businesses, but also on specific people in general, especially online influencers, celebrities, music icons, business tycoons, and more.
Reputation management is not only useful when you already have a reputation that you want to improve. If you're still new in the industry, you can benefit greatly from this type of service as it would build up your following and make you well known in your current niche.
If you want to make a name for yourself or you want to remedy some of the negative reviews about yourself, the best way to do it is through reputation management.
Why Is Reputation Management Important?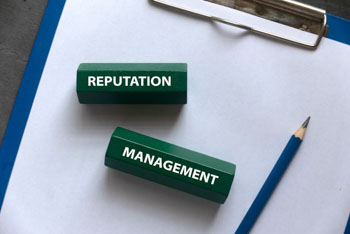 The reputation of a business is very important for its survival. You've probably seen a lot of businesses that suffered badly simply because their reputation was extremely bad. Remember that a bad reputation can lead to the loss of buyers and customers, which may also lead to bankruptcy in the future.
The trust and credibility built up through reputation management can bring life to your business. People are always looking for credibility and reputation when making a purchase so if they find any negative reviews about you, they won't even think of availing your products or services.
This is a big deal for businesses, especially those who are focused solely on their Internet stores. If you don't have a good reputation, you can say goodbye to your customers.
How To Do Reputation Management?
The most important thing to do to improve your reputation is to ask for reviews from customers after a successful purchase. Once they have successfully made a purchase and they received the products or services that you offered, follow up with a customer review request and ask them if they are satisfied. This would be a good start since the reviews are real and not fake.
Negative interactions are inevitable and you will find people who will always find faults in your products and services. If they leave a negative review, be professional and make sure that you answer them properly. This would tell the potential and current customers the reason why that specific person did not get the quality of service that he/she is expecting.
Reputation Management As A Service: Is It Important?
Is reputation management really important and why do you need to consider a company that is offering this kind of service? Remember that reputation management is not only about positive and negative reviews. There are other factors that may affect your reputation, which only a professional Reputation Management company can offer.
There are some negative reviews that would stay at the top of the search engines and it is quite impossible to remove them. The best way to deal with this is to push it down to the lower pages and replace it with positive reviews. This is one of the things that a reputation management company can offer you.
If you don't know anything about this kind of service, it is better to hire someone to do it for you.
Conclusion
Your reputation will always be a vital part of any business. If you want to succeed, you need to make sure that you have a positive image and a good reputation.
If you would like to find out how a professional Reputation Management company can help you then just contact LinkDaddy® here: Professional Reputation Management.