Trying to stand out from the crowd is a never-ending journey for small to medium business owners. A premium business directory is a great way to do that and using a 5 star directory such as NearMe.Vip, really helps to position yourself in the 5 star segment. To maximize the benefits of being on NearMe.Vip or any premium directory you really should spend some time making sure your listing is the very best it can be.
For a lot of small businesses, the worst part about starting up is figuring out how to get customers. There are many different directories out there you could use to list your business.
When you are trying to build a business directory, it can be difficult to know where to start. There is so much information on the internet that it can be hard for new entrepreneurs and business owners to know what they need. That's why we have created this guide for setting up your very own successful business directory like a boss.
What Is A Business Directory?
Back when blogs weren't yet an every day method of communication, most people were using online directories to list their business.
A business directory is a type of website that lists various businesses within a geographic area or niche. They often have information about each company, including location and contact details.
Business directories are set up to help people find what they need in their local area or niche. Whether it's looking for the nearest gas station or finding out where their doctor works.
The first online business directory was created by Yahoo back in 1998 as part of its search engine service provider offerings. It listed only companies with web sites on the internet at that time, but new entries could be added if someone searched for them.
As such, this might not seem like much now because we're all used to searching using keywords rather than relying on physical locations.
Why You Should List Your Business In The Online Directory?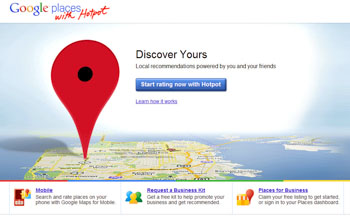 As we told you, business directories were on the internet before blogs. They are still important and it is necessary for all type of businesses to list their business in the online directory.
This is because, when someone searches for your business on the web then they will find you easily. Why? Because these websites have authority.
All types of local businesses rely heavily on online business directories for new local customers. The internet and now mobile smartphones are becoming the go-to resources for local consumers seeking the best local businesses for their particular needs, replacing the old print directories or local papers.
How Do You Setup An Online Directory Like A Boss?
Most people don't know about the power of the online business directory.
An online business directory is a great way to build trust with your customers and provide them with an invaluable resource for finding local businesses that they can be confident in visiting.
Almost every town has at least one business who's been asked by somebody how they found their website, so why not just make it easy on everybody?
Never lose prospective clients or customers again while simultaneously expanding your reach. How would you like more traffic, new visitors, and repeat custom from people who don't know about you yet?
The best part is: this doesn't have to cost a penny. Apart from maybe paying someone else to create the site (shouldn't take up all that much time) there are plenty of free resources and tools that can be used to make your business directory stand out from the rest.
But if time is as valuable to you as I think it probably is, paying for a premium business directory listing such as here at NearMe.Vip can be money very wisely spent.
What Do You Need To Know About Setting Up A Business Directory?
For setting up a proper online business directory listing, you will need to know some important things. For starters, the business listing needs an address and description of your company. That is your Permanent Business Address and a Company Description (200 words or more).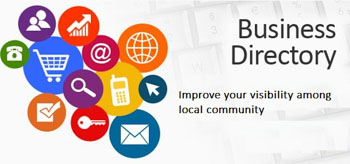 If you have a service business, list down your full services. For example, if you are providing house cleaning services, then mention all the details about this service. What do you clean? Where do you clean? Are your cleaners trained?. According to Swagbucks, House Cleaning is one of most highly trending services in USA.
Be clear about your Primary Business category as this will affect how people find you in a search.
If it's a service or workshop that requires payment then include pricing information here as well: This includes: hourly rates, package deals and any other fees associated with providing the services/workshops. Also include terms of payment covering deposits and when balances are due.
Make sure to have contact information for people who may need help finding your location or getting more details on what you offer. Phone numbers, Social Media and a link to your Google Maps listing will also be helpful.
In addition to all of these basics, don't forget about adding photos. Real pictures of your business creates trust with potential customers. And, if you're a business that sells products or services, be sure to add those too.
Benefits Of Using Online Business Directories
For most business owners, they are always looking for something that can benefit their business. They are always looking for something to make their business stand out. One way you can do this is by listing your company in an online directory. Following are some benefits that you will get: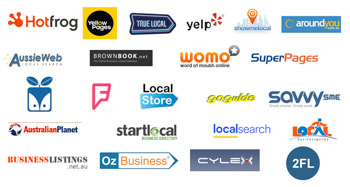 Online directories like Google My Business get a lot of traffic, especially if they rank high on Google searches because these websites have high authority. It will show up on the first page when people search using keywords related to that business type. Online Business Directories are easy to set up. Some of them are paid but a good premium business directory is worth paying for.
You will get more sales if there are more users who visit your site. A good premium listing will help get you on the first page of Google searches for your keyword, service or product.
There's no point having a successful company without being able to advertise it properly. Be sure to list yourself on as many directories as possible because this ensures maximum exposure which results in better rankings and ultimately higher traffic numbers. Mid Size Businesses can also get benefits if they have a full customer history of their previous work.
How To Find A Good Local Business Directory?
Well the good news is that you are already on a Premium Business Directory. NearMe.Vip specializes in matching up 5 star customers seeking 5 star premium quality businesses.
Follow these steps and use Google Search to find other local business directories near you.
Step One: Go to Google Maps and search for "Local Business Directories".
Step Two: Search through the listings until you find one that suits your needs. Consider listing on as many directories as possible because this will ensure maximum exposure which results in better rankings.
Step Three: Fill out their online form with all of the following information listed at a minimum; company name, address, phone number, email address, website URL (if applicable), business hours of operation and an accurate description of what the business is mostly known for or does best.
Once completed click submit and you will be redirected to the webpage.
Step Four: On this page you will have a number of ad placement options such as banner ads, skyscraper ads and more. You can also use this.
Make sure to take some time out of your day and set up an account on one or all of these directories because it is something that should not be overlooked if you're looking for better search engine rankings.
You might even find new business opportunities while browsing through them.
Some Bonus Tips To Maintain Business Progress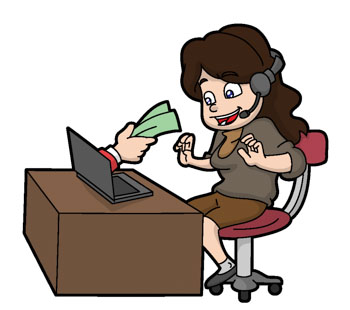 When a small business gets a lot of customers, they can use Google Calendar for scheduling appointments.
If a customer tells you there location and you don't know where it is, use Google Places to find that location. Your business info should include a link to your Google Maps listing for easy navigation.
Franchise owners are often able to take advantage of negotiated deals with many premium business directories. The ideal franchise listing should follow the same principles set out above.
A good directory should either be well optimized for mobile display or indeed have its own Mobile App. Many searches will be from customers mobile phones and you will be able to boost sales by using features such as Mobile Alerts for coupon codes or other promotions.
Conclusion
What are you waiting for? Don't let your business fall behind. Get with the times, and start setting up your premium business directory listing like a boss. There is no need to be left in the dark ages, where people would have to call one by one to find out if they were open or not; all this information can be found online now.
If you still need help, you can contact us and we will help you listing your business online.