What Is Business Insurance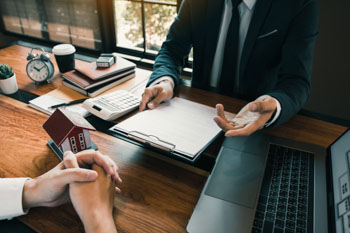 Business insurance is a common way to protect your company from financial losses. It covers your company from a variety of risks, including the possibility of losing money, if your company is sued or a major loss occurs due to a natural disaster. Some policies cover a range of different risks, and may even include liability coverage, professional liability insurance, Product liability insurance, business interruption insurance, and Bodily injury.
Workers' compensation insurance to cover against work-related injury and business owners policy for general business insurance coverage are other common types of policy. It is a good idea to periodically review your needs to ensure that you are properly covered and that your policy limits are still adequate.
The cost of business insurance can vary from one policy to the next, but there are a few factors that you should be aware of. The number of employees you have, the type of business property you own, the value of your business assets, and your past claims history will all affect your insurance premiums.
By educating yourself about the different types of cover available, you can get the best price for the most protection. There are so many different types of insurance policies on the market covering many obscure areas such as; cyber liability insurance, commercial auto insurance, or even liability insurance policy to cover bodily injury claims and/or any medical bills that arise from a business-related incident. If you're unsure, you can request a free online quote and compare the costs of different policies or discuss your needs with a licensed agent and find out what insurance advice they have to offer.
Errors and omissions insurance is another popular type of business insurance and protects your business against client claims. If you have a professional service, you'll want to have this type of coverage. In some cases, clients might sue you for not delivering the results you promised them. For this reason, it's important to have this kind of protection, regardless of the type of work you do. If you're an accountant, you should have errors and omissions coverage as well.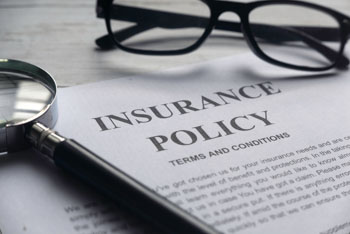 Learn about the different types of cover you need to protect your company. If you're not certain about whether or not you need a specific type of coverage, contact a local independent insurance agent for advice. They will be able to explain the ins and outs of a common business insurance policy and whether you would need any extra protection such as loss of income.
You'll be happy you made the decision to purchase a business insurance policy. Financial protection is there to mitigate any business risk and at the same time give you peace of mind, so don't cut corners unnecessarily here.
There are several types of business insurance, and every type of business needs a unique amount of coverage. There are policies that cover liability and property damage, while others cover the cost of hiring a new employee. You can also get coverage for a particular industry. Lastly, consider the type of insurance you need. Getting the right coverage for your business is vital to ensuring it runs smoothly. Choosing the right policy is important because it will protect your company and your clients.
Once you've figured out what you need, you'll be ready to compare rates. The type of coverage you need will depend on many factors such as your profession or business type and the number of employees.
Typically, general liability insurance will cover legal fees and compensation for injuries or property damages caused by a lawsuit. You should always consider the type of coverage you need. Your policy will protect you in the event of an accident or damage. It can be purchased online and will help you protect your assets.
What Is Renters Insurance?
You may be asking yourself, "What is renters insurance?" If you are renting an apartment or home, you need to protect your possessions. Having renters insurance is a smart idea. This type of coverage can protect your belongings in case of theft or fire or any liability that you may have for damage to property.
However, it is crucial to consider the exclusions. You should also be sure to check the policy's deductible. If you have a high deductible, you will have to pay more upfront, but you will be able to lower your premium.
Most renters' insurance policies will cover your personal items in the event of theft or fire. The coverage will pay for your personal assets up to a certain amount, but you may need to pay an additional deductible to be covered for all of your possessions. Many providers offer deductibles, so be sure to check with your insurance provider to see what they charge for a deductible. This deductible is separate from your policy premium.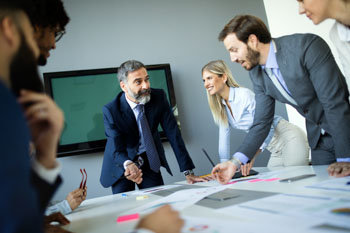 Another important detail to check the current coverage for is the deductible. Many renters' insurance policies include a deductible. The deductible is the cost you will pay for repairing or replacing your belongings. The deductible is usually less than your premium. The lower the deductible is, the cheaper the premium will be. When it comes to renters insurance, there are many options available. You can purchase a policy online or by calling a local agent.
While you should not expect to lose everything in a fire, you should still consider purchasing renters insurance for your personal possessions. It is vital that you keep your property insured. This coverage will pay for your living expenses after a fire or flood. If your possessions are damaged or destroyed, you won't have to worry about paying for them.
While inadequate insurance coverage can leave you thousands of dollars out of pocket, you don't want to incur extra expenses by having extra coverage that you don't require. Knowing the right level of essential protection you need, what limit of liability or legal protection you need to have is important. Getting advice on this from an insurance expert should be an essential part of your financial plan.
You can also purchase renters insurance that includes liability coverage. This protection covers you if you are sued because someone else was injured in your property. It can also cover medical expenses for your guests. In some cases, it can even cover legal expenses if your tenants have been harmed in an accident. As long as you have liability coverage, you should not have a problem renting. The price of renters insurance is very competitive with that of homeowners' policies.
You need renters insurance to protect your possessions. The coverage will also cover your personal injury if someone is injured in your home. It will also pay for other expenses that may arise as a result of a fire. In case your home is not livable, renters insurance can help you with these expenses. When you need to make a claim, there are several steps you should take. Some of these steps will be different depending on the extent of the damage.
How Much Does Business Insurance Cost?
When you start a business, it is important to understand how much business insurance costs. The cost of business insurance varies widely depending on your type of business, and the types of coverage you need are highly dependent on your circumstances. Some policies are a minimum requirement for landlords, while others have higher limits for landlords and tenants. However, a general liability policy can cost as little as $500 a year for a small business, and it is important to keep in mind that it will increase significantly over time.
A business owner's policy is a comprehensive policy that covers both general liability and commercial property against financial risks or potential losses. The median annual premium for a BOP is $636. When Buying business insurance, the cost will vary, however, depending on the industry you are in. The food and beverage industry pays the highest premium ($1,608), while consultants and accounting firms pay the lowest ($500).
E&O insurance is particularly important for businesses that provide expert advice. It is essential for these businesses to purchase errors and omissions insurance, which will cost between $500 and $713.
While the cost of business insurance varies by industry, it is important to understand that it is largely dependent on the type of business and its risks. The higher your risk, the more costly your policy will be. If you run a small business, it's likely that you don't face as much risk as larger corporations do, so you might want to consider increasing your deductible or looking for a better deal elsewhere. A good way to figure out how much your specific needs are before buying your policy is to look for online pricing data.
While the cost of a business owner's policy is relatively low, there are some things you can do to get a lower price and more coverage. A business owner's policy typically costs around $250 per year for ten thousand dollars, and it combines general liability, commercial property, and employer's liability insurance. By buying these policies separately, you can add more coverage. When you combine them, you'll pay less overall and benefit from a comprehensive, affordable policy.
The cost of a business insurance policy can vary depending on the type of coverage you need. A general liability policy with the minimum liability limit required by your state will cost less than a general liability policy with a higher limit. Furthermore, a comprehensive plan will include additional coverage that's not necessary for the small business.
This type of policy will be the least expensive. It also depends on your industry. For instance, a landscaping business will need general liability insurance, while a restaurant needs liquor liability insurance. And it's also important to understand what the coverage includes. A policy can cover a wide variety of situations.
In addition to the costs, you should also consider the type of insurance you're getting. You might want to consider a comprehensive plan with a high deductible.
What Is Farmers Insurance?
Farmers Insurance Group is an American insurer group that provides various financial and insurance products. The company has more than 48000 agents and approximately 21,000 employees. Among its different products and services, include auto insurance, homeowners insurance, and life insurance. Founded in 1889, Farmers Insurance Group currently employs more than 21,000 people. The company was first founded by James C. Farmer, who served as president. Today, the company has many branches across the country and provides insurance and financial services through them.
Farmers is one of the only insurers that allows you to cancel your policy immediately after purchase. While this may not sound like a huge benefit, it is a great choice for those who have recently purchased a new car or have a poor driving record. Additionally, the company offers several discounts to loyal customers. If you have never had to file a claim, Farmers will even lower your premiums. Moreover, they have many ways to customize the policies and make them more affordable.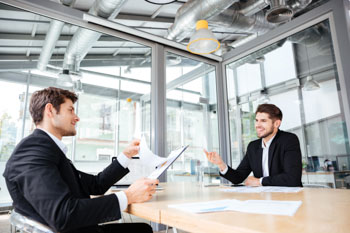 The company offers different tiers of coverage limits. It markets the lowest tier for new home buyers, the middle tier to older homeowners, and the top-notch to customers who want to maximize their coverage. For instance, the Farmers Premier plan offers the highest personal property coverage limits and guarantees replacement costs. You can select the coverage that best fits your needs by reviewing the tiered structure. Just keep in mind that some cover is only available in certain plans.
The main benefits of Farmers insurance are the discounts it offers to its customers. You can earn points for participating in programs that track your driving habits. This will allow you to get a 5% discount when you sign up for the Signal by Farmer app. After a year, you'll be eligible to receive a 15% discount. The company also offers several discounts for combining two or more policies. Lastly, you can even bundle policies and get a bigger discount.
Farmer's insurance is a good option for drivers who want to protect their cars. It is a cheap insurer, but it offers a variety of discounts depending on your age, driving experience, and the grades of your children. If you're concerned about the cost of insurance, you can choose Farmers with a high credit score. You'll also enjoy more coverage options with this company. It is possible to find the right policy that fits your needs and budget.
Many people find that Farmers offers a good amount of discounts. For example, they offer discounts for people of a certain age, or who drive for an extended period of time. The cheapest tier for a homeowner is the Standard tier. For those who want to maximize their coverage, the top tier is called the Premier plan. This plan is the most expensive and provides the highest coverage limits for personal property. Besides these, Farmers insurance also allows you to customize the policies to fit your needs and budget.
Conclusion
Business Insurance is a requirement, not a luxury. Educate yourself as much as possible so you know what type of cover you have to have in place and don't be afraid of contacting a business insurance agent to get independent advice.