The map listings on Google are a great way to show your business in front of potential customers. But most people don't know how to optimize your Google maps listing to show the business properly.
In this post, we will discuss how to optimize your listing with some actionable tips and tricks that are necessary to optimize your listing for Google Maps. So that customers can find your business that it ranks higher and is more appealing for potential customers.
Other Search Engines are also providing this feature but Google is the major search engine that most people are using.
We'll cover topics such as adding photos, choosing the correct category and making sure you have accurate business information. Utilize this guide to optimize your Google My Business listing and make sure every aspect of the listing is optimized.
Why Rank Higher On Google Maps?
Google Maps is the preferred navigation app for 67% of consumers. GMB is one of the most popular mapping services in the world, and it's no wonder why. The map can show you where you are in relation to your destination, how long it will take to get there based on traffic, and even what restaurants are nearby.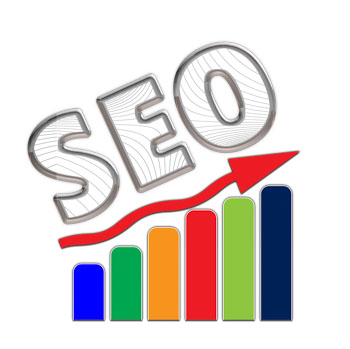 It is the most used app for navigation in the world. It's not an exaggeration to say that Google Maps has changed our lives and it doesn't seem like it will stop changing anytime soon.
So if you want to grow your business, or even just sell a few more sandwiches at lunchtime, then optimizing your Google Maps listing is one way you can do this with minimal effort on your part.
The good news is that there are no complicated algorithms involved when getting listed as they use the ease of access rather than popularity (hence why people prefer using maps over other apps).
60% of American adults search for local products or services are mobile web searches.
50% of users who perform a local search on their phone visit one of the stores from their search that same day.
80% of local searches result in a conversion.
How Does It Work?
Well once someone searches for directions through their phone or computer browser they see all the local listings near me like restaurants, gas stations, and more.
They click on the one they want to go to and Google Maps will show them directions with driving or walking options.
The map at the bottom of your screen shows you their current business location, as well as any other waypoints in between that, are needed for navigation (e.g. traffic light locations).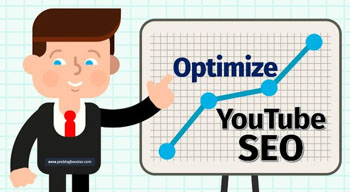 Google Maps can also help drivers find parking by providing information about where it's available near a destination over time. Additionally, if someone is using mass transit Google maps have schedules for bus routes so people know when buses come every day.
One thing that is important in GMB and ranking factors, in general, is Customer Reviews. Whether they are Positive Reviews or Negative Reviews they are important. Because this shows that this business is legit and has some work history as well as interaction with clients or customers.
As a human everyone makes mistakes. In our opinion, bad reviews are not bad. They can give you an opportunity to show how you react and how you learn to improve based on customer feedback.
Getting business reviews is not easy if your business is new. You can ask your friends and family to leave an online review on your GMB profile. It will boost your search rankings. You could also contact an agency to look after this for you.
Improve Your Local Ranking On Google
It's time to take your Google Maps listing from average to the best. As a business owner, it is important that you have a high ranking on Google for the keywords that are most relevant to your industry and company.
It is also important that this information be accurate and up-to-date. A poorly optimized map listing will not only hurt your rankings but may lead potential customers away from making purchases with you.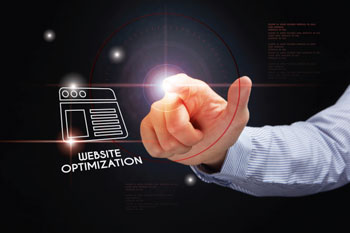 Follow these steps for optimizing your Google Maps Listing in order to increase revenue and generate leads.
Optimize your listing by including the keyword of your business and any relevant information. Include local in your GMB profile and also optimize your profile for that keyword. For Example, If you are providing Grocery Delivery service in Florida, people will obviously search "grocery near me" or "painters in Florida". You have to optimize your GMB and website on both keywords so you can take more advantage.
Use a proper title that appeals to people searching for what you offer; this should be concise, easy to read, and informative. You have 58 characters in length for your title. So make sure to create an eye-catching title that people are looking for.
More details: Be clear about the offer/event. You have up to 1,500 characters for the details of your post, but the ideal length is between 150-300 characters. Also, place your keywords in the post of GMB to make it appear on Google.
In Business Description, include the search query or keyword that you are targeting.
Use a high-quality Profile Picture and Cover Photo for your Business Profile. This way, your customers will be able to find you more easily.
– Call to action: Before creating CTA, think about the intent of your service. If you are selling books, you can include use such as "Buy Book online," or "Buy 2 and get 1 Free". If you are providing any information then you can use "Learn more," and in case you are providing consulting services then you can use CTA like Call Us or Contact Us.
These are some simple things that you have to keep in mind when optimizing the GMB listing.
– Include the following in Google Maps listings: Address, phone number, business hours of operation or holiday hours, website URL, email address, and business category. Business NAP is important for your online prospective customers.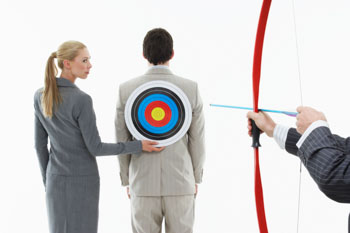 While creating a GMB profile, first of all, the thing is to choose the right primary category so that your profile appears in relevant searches. Because if you choose the wrong one, Google will show your profile to irrelevant users and you will not secure any interesting leads.
You should always use secondary categories that also match your type of business. A quick tip, if you are having trouble finding a suitable category, then check out the list of businesses related to yours and see what they are using.
Take the time to make sure that your business address for your brick-and-mortar location (physical address) is entered correctly because once it's verified it can be difficult if you want to change it.
– Consider making sure that each listing has its own GPS coordinates by entering it into the 'Get Directions' tab on Google maps or inputting them manually from their website.
– Make use of Google My Business to claim ownership over your account so other people cannot create duplicate listings for your company name.
– Include happy customer photos in your profile as a testimonial. Listings with photos perform better than businesses which don't have any images.
– Include directions on how to get to the physical location if it's not listed as such already on Google Maps, especially for out-of-town guests who may want local advice before visiting an establishment like yours. This will increase conversions since many businesses have had success with marketing campaigns based on providing directions via their map listings and increasing foot traffic through this popular medium.
– You can also run a Google Adwords Marketing campaign to point users to your map listing with the "driving directions" ad type. This is available in the local pack on mobile search and desktop search results, too! These will all help create more visibility for your business online and drive traffic through map listings specifically because it's so easy to find what you're looking for without having to click away from Maps at any time during your journey.
Ways To Increase The Organic Search Of Your Business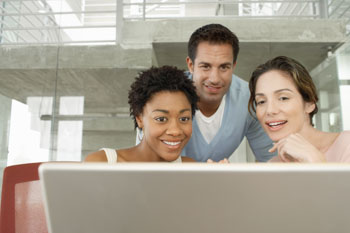 For getting more visitors, optimizing your GMB profile is not enough, you have to create an SEO strategy and Internet Marketing Ideas to rank on Google Maps.
Find all the relevant keywords related to your business and create a keyword strategy for creating quality backlinks or business citations. Because you have to use that keyword in your anchor text.
Create a solid link building and inbound links chain so that your website can get more and more crawling and from that more visibility in the SERPS.
Summary
Optimizing your Google Maps listing is a great way to get more business. Not only does it provide you with an additional online presence, but it also can help boost your GMB ranking in search engine results pages (SERPs).
You can learn how to optimize your Google Maps listing and the benefits of GMB ranking by following our simple steps. If you want to increase your online visibility, then a good start is getting an optimized GMB profile that is highly ranked. Also, don't forget to track business websites activities in Google Analytics.
This way, people will be able to find you when they search for keywords related to your business on Google Search or Maps.
Online marketing is an ongoing process that you are able to measure in every day activities such as an increase in phone calls or direct searches on your website.
Making sure that you are covering all relevant categories will also allow you to cover more than one niche or service.
Your actual business listing should always include mobile phones and personal phone numbers if you don't want to miss a call. Google Maps will work 24×7 for you, your directory listings should always be an integral part of your digital strategy. A complete Google Business Profile, with every detail filled in, will pay you back handsomely.
Your Google Maps listing will be very well supported by your listing on NearMe.Vip. If you have any questions, contact us and we will help you.