Finding a home contractor you can trust is not always easy. As a homeowner, you're not just concerned with keeping projects on budget. You also want a contractor who is dependable and knowledgeable about the type of property upgrade you want to make.

It's Up To You To Find The Right Contractor
You're about to embark on a home renovation project. It's exciting, but it'll be expensive and time-consuming. You need somebody reliable to do the work for you, so you start getting quotes from a potential contractor in your area. But how to find a good local contractor which is right for you?
Finding a quality pro at an affordable price is an important part of making sure your home project goes well. There are many potential contractors out there that offer services like carpentry, plumbing, and electrical service, but not all of them have the same level of quality or customer service.
You need to do your due diligence when looking at prospective contractors and ask for a list of references and check out reviews of contractors online. Make a few phone calls if you can to verify they are the perfect contractor for your project and not just the lowest price.
That's why we've put together this article to help guide you through tips on how to find a good local contractor before choosing one for your next project.
If you have decided to redo your kitchen and need to know how to find a reliable contractor in your area, then you've come to the right place! We know that looking for a contractor can be stressful.
How To Find Local Contractors
Finding local contractors is easy but to find the best, you have to do some research and spend time interviewing some of them, and make a short list. Following are some ways to find the best local contractors for your home, offices, or any other commercial property.
Business Directories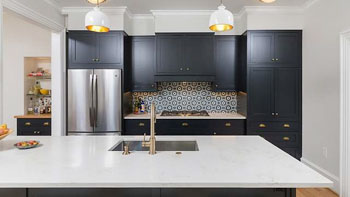 The first question is from where you can find local contractors? The first option is to check out local business directories such as NearMe.Vip, because we only list the contact information for premium local contractors.
You can check the online reviews of the contractors and choose the one that has a good history. You can get quotes and book appointments all in one place. You can check business directories to find the best local contractors for your home or commercial property.
But you have to do some research before hiring one.
Local Newspaper
You can also keep an eye on your local newspaper to find the best contractors in your area. When you see a contractor's advertisement, make sure to inquire about their license and insurance status before signing anything or giving them any money up front to start the job.
Ads in local papers are not vetted in the same way that we vet anyone listing on NearMe.Vip, but you will be able to get their contact details.
Get Recommendation From Friends And Neighbors
The best option is to ask your friends and family if they know anyone who does contract work because it's a good chance that someone will be able to recommend somebody. Also, you can check on the previous work of that contractor and get an idea about their work.
You can also ask around your neighborhood if any of the neighbors know a good contractor, and you can see some previous work of that contractor at their house close by in the neighborhood.
If Not Recommended By Friends/Neighbors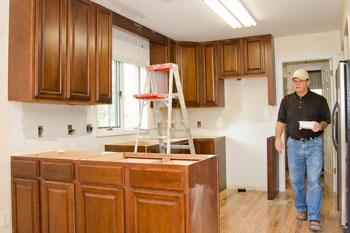 The final way to find contractors is to go online and search for local businesses that do this type of contracting as well as reviews on them. It's important that you are sure before hiring somebody so they don't take advantage of you.
All high-quality contractors will have their own liability insurance and be able to produce a certificate of insurance and other proper permits such as a contractor license. So check they can.
Use Social Media Or Google
Another thing you can do is use social media sites such as LinkedIn or Facebook where many people post about their professional accomplishments, this includes things like what projects have been completed in the past year.
There are also websites online which let you type in your zip code and then show you all of the companies located nearby with "contractors" listed under services offered – just google: find contractors near me.
Some Tips On How To Find A Good Local Contractor
Now, what are some of the things you should know before hiring a contractor? Here are some of the tips that you can use to find a good contractor for your home improvement needs.
Check with the Better Business Bureau because it is very important for you to know that the contractor you are hiring is trustworthy.
Research on what type of licenses and permits they have because this will show if they are reputable in the field or not. This also tells you how professional a particular contractor is.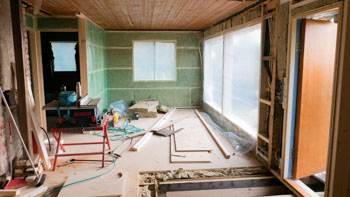 Also, check from where they obtained their license so you'll be able to check its validity. The licensed contractors won't use cheap material to save the money. Instead, they use the right quality material to make sure that you can get both quality and quantity as well as value for money.
Depending on the type of project, your chosen contractor is going to need different types of building materials. Larger projects can be treated the same as smaller projects when it comes to a requirement for quality materials.
Talk to other homeowners who hired contractors for their projects, ask them about their experience with different contractors. You can even post your own inquiry online too. It's important you do everything that you can so that you don't choose a bad contractor.
It's best to get more than one opinion before deciding on any person or company as it may help narrow down which ones might be right for you personally from thereon out.
Ask for referrals from friends, family members, neighbors whoever has had home improvement done recently and see who did it for them so that all of these people
Ask questions from contractors. Referrals and recommendations are a valuable resource, but they don't specify your needs, so asking the right questions which align with your project is key to finding the most trustworthy contractor.
You can use this pre-screening process to eliminate candidates you don't like. Here are some detailed questions you can use:
How long have you been in this profession?
What skill do you consider your best?
Do you dislike any parts of your job?
In which cities do you usually work?
How many employees do you have? (Or work in your company if you are not talking to the boss.)
What is your current workload?
Do you pull permits, or would I have to?
Can you start completing tasks as soon as I hire you?
What is your preferred payment schedule?
What is the deadline for the final payment?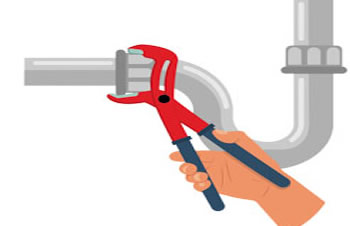 Asking these questions is important if you are hiring them to complete work while living in your house or renting out an apartment unit that requires redecoration after renovations. Also, make sure to verify insurance coverage.
Review their portfolio of completed projects (if applicable) and ask what types of materials they prefer using for certain jobs, such as tile installations or exterior siding installation. This may give you some insight into whether it would be more cost-effective.
Conclusion
We hope the above Tips on How to Find a Good Local Contractor will help you to find a professional contractor. We can help you find the best local contractor for your needs with our extensive database of premium qualified contractors.
You'll be able to filter by location, service type, or keyword (or any combination thereof) in order to narrow down the results from our directory so that you can get on with your life!
If you have any questions or need help with anything at all, don't hesitate to reach out.