The Internet is fast becoming the place people go to for answers, suggestions, and ideas, which is why businesses that have a strong online presence are doing well. According to research, 79% of potential customers do research online before visiting any store.

Every business needs to be online these days in order to survive. In the age of social media and digital marketing, it's no longer enough to just have a website that you hope your customers find someday while browsing the web. But now you have a question: How Does a Business Directory Help Your Local Marketing?
Your website is more than likely buried behind tens of thousands of other websites on Google's first page because of competition.
If it even shows up at all, the best way for your business to get noticed online is by being listed in an online directory.
What Is A Business Directory?
A business directory is a source of information about a particular geographic area, region, or city that gives information on the businesses in it. It typically includes listings of business entities such as companies and government agencies within each category.
In simple words, a business directory is a website where you can find local businesses and connect with them.
Usually claiming a listing is free, to begin with, but there are paid options to unlock more features for your listing and help it to stand out from the crowd.
Business owners typically list their name, address, phone number, hours of operation, website, social media accounts, a short business description of what they do, photos, and lists of products and services they offer.
Online business directories listings are also called "citations" or citation sites in local SEO.
How Does This Help Your Local Marketing?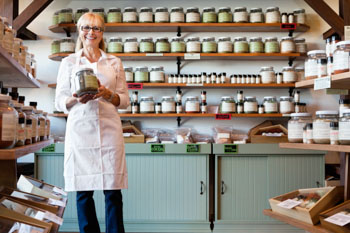 Business directories are an excellent way to promote your company with its online presence while providing potential consumers with detailed info about what you do best qand how to contact you.
A listing on a directory provides people browsing the site easy access to all kinds of information including phone numbers, email addresses, website URLs, maps, directions and more without having to go through any additional hassle like getting in touch directly via phone calls or emails.
In addition, there is usually no cost involved either which makes promoting yourself at zero risk possible.
Local listings increase your business's visibility on the internet. As new listings are created, you will be more likely to be found by customers.
Search Engines & Local Business Directories
Local business listings are a crucial component in Search Engine Optimization as they improve a business' marketing presence. It's an off-page strategy that affects search engine result pages (SERPS).
But the question is, how?
Google indexes websites and platforms with information about your company, so the more you market your business online, the more information Google analyzes about your business and prioritizes it in search results pages.
When it comes to crawling, search engines rely on a variety of sources to build their index. If you provide a consistent, active, and comprehensive listing, across local and niche related sites, then search engines will consider your business an extremely valuable listing.
A good way to utilize this tool in your marketing strategy would be to create a listing on directories that best suit the needs of your company, such as Yelp, Nearme.vip, and NAPO's ProLink.

The more listings you add, the higher Google will rank your site for key terms related to what people are searching for. The more reviews from customers you will get, the more consumer trust your business will develop.
For example: if someone searches "car dealer near me," they will see all nearby car dealerships ranked by proximity to their physical location. You want yours at the top because it means leads will come right through those doors.
But you can also cover a wider audience if you have different business locations. B2B businesses can get more visibility by building citations on local directories.
Benefits Of Local Business Directories
There are many benefits from adding a listing onto an online directory; one of these is increased search engine rankings since people use these sites to find the service they're interested in.
It Boosts Your Online Presence
In today's directory listing world, many listings are derived from larger directories, so that getting listed in one directory automatically gets you listed in other directories as well.
Increases Online Footprints
Another benefit of adding listings to online directories is that it provides your business with a footprint on the web. The more footprints you have, the larger reach and customer base you will be able to get.
More Visibility In Search Engine Listings
Moreover, having an online directory listing allows for increased visibility which can lead to higher sales and return customers. This exposure can also contribute to new leads as people find out about your company from previous customers or colleagues who recommend them.
Target Audience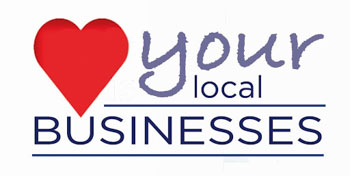 You can target direct customers that are interested in your services by listing in the right business category. The business category you select will also help Google identify your company's niche more accurately, so choose wisely.
Adding a listing onto these types of sites isn't difficult either – simply choose one that fits best for what type of service/product your company offers and fill out their sign-up form so they know where you are located.
NearMe.Vip promotes premium businesses so if you consider yourself a premium business you should be listed on here.
Google now processes over 40,000 organic search queries every second on average, which translates to over 3.5 billion searches per day and 1.2 trillion searches per year worldwide.
Top Business Directories To Help Your Local Marketing
So we have collected some famous, top business directories for you. You will see what kind of local marketing and benefits you can get from these directories.
Yelp
Yelp is one of the most famous business directories that we use to find out information about businesses or restaurants in our area. It has a lot of positive reviews, photos and ranks each restaurant according to its popularity on this platform.
If you are an owner or manager of any type of establishment then your account needs to be registered with Yelp so it has all the data on your company: address, phone number, website, etc. It is like a business profile for your business location.
Google My Business (GMB)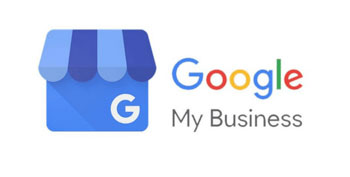 GMB or Google by business is very important for every local business because it shows your business on a Google map from where users find your shop or office.
The best thing about GMB is that you can edit your business information and add photos. If you're not registered with Yelp or GMB then get ready to register them today because they will help your local marketing.
At least, when people are looking for a restaurant nearby or an office nearby, through these directories it's easier to find what they need.
Bing Places
Bing places also work in a similar way to GMB because it also gives you the opportunity to edit your business information and add photos.
Apple Maps
Apple maps is a must-have for every local company because it's on many smartphones now.
NearMe.vip
Near Me is a Premium Business Directory where you can find a lot of services that you are also looking for on other directories. It has a lot of features that help you to list your business easily and also you can customize details after listing. It promotes Premium businesses so will also set your business apart from the run of the mill.
It is a handy tool for every local business because they can get customer reviews about their services, which is very important to make them grow quickly.
Manta
It is also one of the most visited business directories in the USA and Canada. This directory has been around since 2002 and it's on many smartphones now also. They are known as a trusted source of information regarding businesses in North America so this could be your best solution if you want visibility online.
Why Local Business Directory For Business?
Local company directories offer an opportunity to promote one's company at zero cost by becoming visible through search engines or social media platforms like Facebook and Twitter.
The same thing happened when only word-of-mouth was used so we have new technology to help with the process.
Conclusion
Now if you feel like your business is missing from the map, visit our business directory to get listed. We have a listing form that's super easy and only takes about 5 minutes of your time to complete.
We'll even send you an email when your submission has been completed! The directory will help people find local services so make sure yours is included in this resource. Get out there and take action.